Facebook analysis of
Erik Tullsten Tandläkare
Nischad Utbildnings' social media analyst Rickard Eriksson have analyzed the last 3 months of Facebook efforts by Erik Tullsten Tandläkare. During this time the organization have reached an NU Level* of 54, which is 7 % better than the median.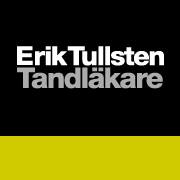 Veckans tips
Publicerar för sällan. Erik Tullsten Tandläkare publicerar ett inlägg igenomsnitt 0,1 gånger i veckan. Det är tyvärr lite lågt. Man bör ligga på minst 2-3 inlägg per vecka för att upprätthålla algoritmens respekt för en. Det finns sätt att åstadkomma detta trots att man har annat att göra.
Få följare. Verksamheten har ganska få följare. Visst är det kul att nära och kära följer verksamheten, men det behövs en större volym för att det ska bli några affärer av det.
Det hade inte skadat med en praktiskt, hands-on kurs med Nischad Utbildning för Erik Tullsten Tandläkare. Vi har kurser för alla stora sociala medier.
NU-poängens beståndsdelar